TRAFALGAR HOLDINGS U.S.A. & LATIN AMERICA LLC
TRAFALGAR INTERNATIONAL CONSULTING INC U.S.A.
TRAFALGAR OIL & GAS LLC U.S.A.
|Net Assets : U$ 575 Million | 130 Companies JV Partner| Serving 3500 Major Companies as Clienteles Worldwide |
TRAFALGAR'S BUSINESS MODEL
Our model is based on organic growth and strategic partnerships, both for trading opportunities and asset origination. Over 20 years our activities have enabled us to develop remarkable insights into the commodity sectors that are becoming increasingly interrelated. Equally, our strong physical presence throughout the value chain helps provide knowledge and identify the path for our continued growth. Partnerships with participants in the energy markets, global and local have played a key role in our business to date and will undoubtedly continue to do so as we move forward. Trafalgar Group business development team is led by seasoned experts predominately from the energy, commodities trading and finance sectors. They have extensive experience in the commodities, energy sector both in developed and emerging markets. Their skill is in recognizing and evaluating partnership based opportunities that are fundamental to the realization of our vision. Origination The ever-growing correlation between energy products, commodities and financial services represents opportunity for us. Our origination team coordinates all the physical and financial elements that enable the realization of large scale transactions anywhere along the supply chain. Working with our trading desks, the team operates across all commodities and all the potential markets and helps partners to meet their business objectives by providing access to adequate financial resources. Partnership Investment Trafalgar Group can become an equity investor through joint ventures or a trading partner with long term off-take agreements. We have extensive experience in operating wholly or partially owned businesses in the Oil, LNG, and Ore sector and can provide technical expertise to help develop an asset and realize its potential. By combining our skills with those of the asset owner we can create synergies that ultimately generate benefits for all. Coupled with our inherent trading expertise, we maximize financial opportunities by looking at assets differently. Trafalgar Group believes in partnerships. We commit to the relationship as much as to the asset itself. Commodity financing. Trafalgar Group is willing to enter into agreements with energy and commodity producers that provide financing and will help bring products to market in a timely and controlled manner. Our seasoned commodity finance experts can provide tailored funding to all segments of the market place. We can provide access to credit and investment for long or short term transactions in oil, coal, Ore and metals. We also have extensive experience in mining and E&P financing support. Commodities prepayment facilities and working capital are available to our customers and we allocate our financial resources and technical expertise to support dedicated joint ventures.
B2B COMMERCIAL STRUCTURED COMPANY USA & LATIN AMERICA
Est Since 1992
Registered Vendor for  Federal Government U.S.A. & Municipalities around the Globe!
What we do
At the heart of global supply, Trafalgar Group connects the world with the vital resources it needs. Through our Oil and Petroleum Products, Metals and Minerals, Power generation and Renewable energy divisions, we deploy infrastructure, professional skills and a global network to move commodities from where they are plentiful to where they are needed the most by forming strong relationships that makes supply chains more efficient, secure and sustainable.
We also Invest our own capital , Supply products,  Consultancy, Training & Commissioning services  for projects around  the  Globe . We  are a  registered USA Federal , Local & International Municipalities vendor for more than 20 years. We do A-Z solutions and turnkey Projects around the globe.
You are not alone in a journey of complex projects. We walk with you side by side and make sure your project is finished on timely basis.
Purpose
To solve the world's greatest challenges by inspiring powerful minds to create bold solutions .We are a investment Group of Companies, serve as a bridge company and provide financing, professional support and consultancy. We will walk side by side with you in a complex journey. We will help you build & support your projects 24/7. We will not let you Fail nor turn our backs.
     Our Vision
To be a valued partner to our clients and an asset to our communities around the globe.
We will undertake and deliver any project, regardless of size, which we pursue.
To provide a differentiated offering resulting in value-for-value returns.
We will have the financial strength required to support our business objectives.
Remain a member-owned company with strategic partners around the Globe.
Core Values
Trafalgar Group U.S.A. & Latin America is a values-based organization. Our Core Values serve as the governing foundation of our organization. They are important philosophies we use to guide us in making decisions.
Mutually-Beneficial Relationships
Enrich/enhance/deepen
Listen, respect, and value diversity
Build long-term relationships of trust
Commitment and Accountability

Fulfill responsibilities
Achieve profitable growth
Celebrate our successes
Do the right thing, every time
Learning and Development

Constant development of our capabilities and talents
Create opportunities for career growth
Participate in our professional organizations
Excellence in All We Do

Enhance quality and sustainability
Deliver innovative solutions
Encourage new ideas and diverse ways of thinking
 
                                         AL RAJPUT |CEO|

                                             

 
   

DUN & Bradstreet Registered Company No : 080312475  / CAGE CODE  : 7TX26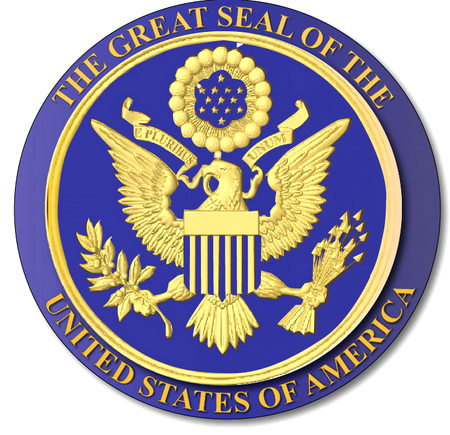 Registered Vendor for  Federal Government & Municipalities Around the Globe!
Addresses : 7710 Carondelet Ave Ste.200 Clayton, MO.63105 | 181 Second Ave Suite 688 San Mateo , CA. 94401 |
No. 62 Hengda Road, Bldg. 24, Suite 209, Pudong new district, Shanghai, China 200122 | Calle Santa Beatriz 100, Oficina 506 Providencia, Santiago, Chile.