TRAFALGAR HOLDINGS U.S.A. & LATIN AMERICA LLC
TRAFALGAR INTERNATIONAL CONSULTING INC U.S.A.
TRAFALGAR OIL & GAS LLC U.S.A.
|Net Assets = U$ 615 Million | JV partners with 130 Companies | Serving 3700 Major Companies as Clients Worldwide|
                                                                 

Business Model 
Trafalgar Holdings Group is a leading investment and B2B company with operations in the USA and Latin America. Our business model is centered around identifying high-growth potential companies and investing in them to help them scale their operations and achieve their strategic goals. We work closely with our portfolio companies to provide them with the resources, expertise, and networks they need to succeed in their respective markets.
Our primary focus is on companies in the Technology sector, Commodities, Fuels & Gas, LNG Plant, MSW Plant, Electric Vehicles, healthcare, and Renewable energy sectors, which we believe have the potential to deliver exceptional returns over short & long terms. We have a team of experienced investment professionals who use a rigorous, data-driven approach to identify promising companies and evaluate their growth potential. We also have a network of industry experts and advisors who provide us with insights and guidance on specific sectors and markets.
In addition to our investment activities, we also provide a range of B2B services to our portfolio companies and other businesses in the USA and Latin America. These services include financial advisory, strategic consulting, and business development support. We help our clients to develop and execute strategies that are aligned with their goals and objectives, and that enable them to achieve sustainable growth and profitability.
One of our key strengths is our deep understanding of the markets in which we operate. We have a strong presence in both the USA and Latin America, which gives us unique insights into the dynamics of these markets and the opportunities that exist within them. This enables us to identify companies that are well-positioned to capitalize on market trends and emerging opportunities.
At Trafalgar Holdings Group, we are committed to creating value for our investors and clients through our investment and B2B services. We are focused on delivering consistent, long-term returns, and building enduring relationships with our portfolio companies and clients. We believe that our unique combination of investment expertise and B2B services makes us a valuable partner for companies looking to achieve their growth objectives in the USA and Latin America.
B2B COMMERCIAL STRUCTURED COMPANY USA & LATIN AMERICA
Est Since 1992
Registered Vendor for  Federal Government U.S.A. & Municipalities around the Globe!
What we do
At the heart of global supply, Trafalgar Group connects the world with the vital resources it needs. Through our Oil and Petroleum Products, Metals and Minerals, Power generation and Renewable energy divisions, we deploy infrastructure, professional skills and a global network to move commodities from where they are plentiful to where they are needed the most by forming strong relationships that makes supply chains more efficient, secure and sustainable.
We also Invest our own capital , Supply products,  Consultancy, Training & Commissioning services  for projects around  the  Globe . We  are a  registered USA Federal , Local & International Municipalities vendor for more than 20 years. We do A-Z solutions and turnkey Projects around the globe.
You are not alone in a journey of complex projects. We walk with you side by side and make sure your project is finished on timely basis.
Purpose
To solve the world's greatest challenges by inspiring powerful minds to create bold solutions .We are a investment Group of Companies, serve as a bridge company and provide financing, professional support and consultancy. We will walk side by side with you in a complex journey. We will help you build & support your projects 24/7. We will not let you Fail nor turn our backs.
     Our Vision
At Trafalgar Holding Group, we envision a future where our B2B business is recognized as a leader in delivering innovative solutions that empower businesses to achieve their full potential. We strive to be the partner of choice for businesses seeking a trusted and reliable provider of high-quality products and services.
Our vision is to create a world where businesses can thrive, and we are committed to achieving this by offering tailored solutions that meet the unique needs of each client. We envision a future where our products and services enable businesses to operate more efficiently, reduce costs, and increase profitability.
We aspire to be a company that is known for its exceptional customer service, industry expertise, and commitment to innovation. We will continue to invest in the latest technologies and best practices to ensure that our customers are always receiving the most cutting-edge solutions.
Above all, we envision a future where we are making a positive impact on the communities we serve. We are committed to promoting sustainable business practices and ethical behavior in all of our operations, and we will continue to prioritize the well-being of our customers, employees, and stakeholders.
At Trafalgar Holding Group, our vision is to be a force for good in the world of B2B business, and we are excited about the future as we work towards achieving this vision.
Core Values
Trafalgar Group U.S.A. & Latin America is an organization that places significant importance on its core values, which serve as guiding principles for decision-making. The values of mutually-beneficial relationships, learning and development, commitment and accountability, and excellence in all we do are essential philosophies that shape the organization's culture and behavior.
Mutually-beneficial relationships emphasize the importance of building and maintaining long-term relationships based on trust, respect, and diversity. The organization strives to enrich, enhance, and deepen these relationships by listening to and valuing the needs of others, resulting in a culture of collaboration, teamwork, and shared success.
Learning and development are critical components of the organization's culture, and it aims to foster an environment of constant growth and development by creating opportunities for career growth and participation in professional organizations. By encouraging continuous improvement and providing opportunities for personal and professional growth, the organization can attract and retain top talent, resulting in a dynamic and innovative workforce.
Commitment and accountability are fundamental values that are essential for building a successful organization. By fulfilling responsibilities, achieving profitable growth, and celebrating successes, the organization demonstrates a strong sense of commitment to its stakeholders. Additionally, by doing the right thing every time, the organization fosters a culture of integrity and ethical behavior.
Finally, excellence in all we do is a core value that underpins everything the organization does. By enhancing quality and sustainability, delivering innovative solutions, and encouraging new ideas and diverse ways of thinking, the organization can continually improve and stay ahead of the competition. These values are what make Trafalgar Group U.S.A. & Latin America a values-based organization and guide its decisions and actions towards creating a successful and sustainable future.
 
                                         AL RAJPUT |CEO|

                                             

 
   

DUN & Bradstreet Registered Company No : 080312475  / CAGE CODE  : 7TX26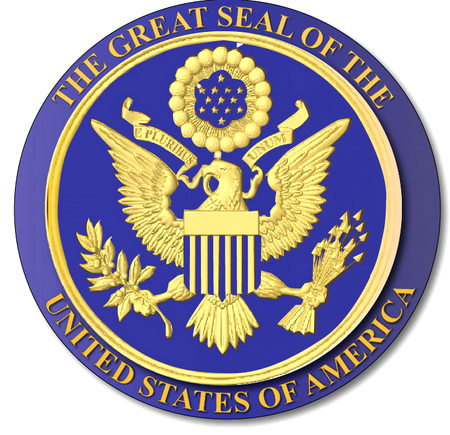 Registered Vendor for  Federal Government & Municipalities Around the Globe!
Addresses : 7710 Carondelet Ave Ste.200 Clayton, MO.63105 | 181 Second Ave Suite 688 San Mateo , CA. 94401 |
No. 62 Hengda Road, Bldg. 24, Suite 209, Pudong new district, Shanghai, China 200122 | Calle Santa Beatriz 100, Oficina 506 Providencia, Santiago, Chile.